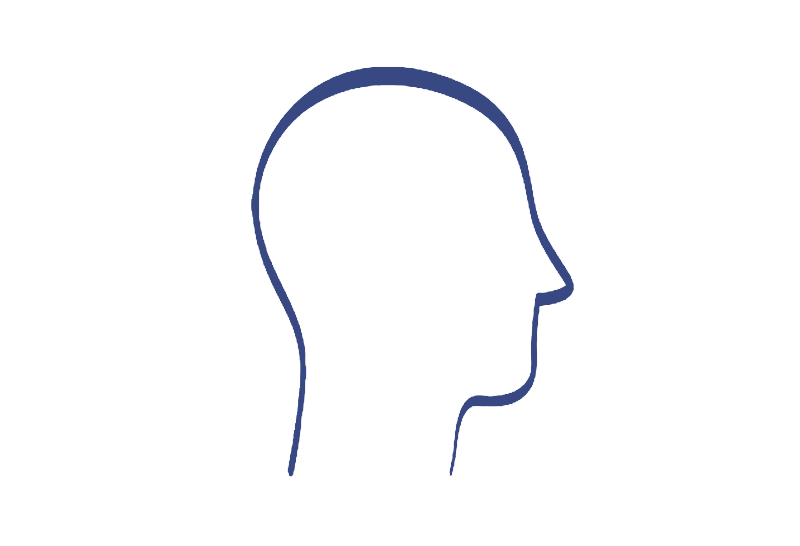 Oral and maxillofacial surgeon Dr. Delgado is pleased to provide comprehensive oral, implant, and reconstructive services to patients in the Greater Albany, NY area. He earned both his doctorate in dental medicine and oral and maxillofacial certificate from the University of Puerto Rico, which is accredited by the United States Commission on Dental Accreditation. Dedicated to lifelong learning, he has completed numerous continuing education courses to fortify his knowledge base in a wide range of areas, from complex implant dentistry to sleep medicine.
Professional Affiliations
Dr. Delgado exercises his commitment to delivering the highest standard of care to his patients by actively participating in professional associations and remaining current with a number of certifications, including:
Diplomate of the American Board of Oral and Maxillofacial Surgeons
Member of the American Association of Oral and Maxillofacial Surgeons
Advanced Cardiovascular Life Support/Basic Life Support Provider Certified
Pediatric Advanced Life Support Certified
Dental General Anesthesia Certified
Specialties and Expertise
Since moving to New York, Dr. Delgado has enjoyed the privilege of treating patients of all ages with a variety of surgical needs to enjoy improved oral health and quality of life. He has utilized his advanced skill and training in advanced surgical procedures while working at Lenox Hill Hospital, LIJ Hospital, and as an associate professor at Elmhurst Hospital Center, along with serving as a clinical practice manager for Woodside Dental Care. He is a well-regarded lecturer and has presented on a wide range of topics for a number of esteemed continuing educations programs, including Greater New York Dental Meetings, OMS training programs, and Dental CME meetings. Dr. Delgado has also presented as a noted speaker for Trauman and Neurological Surgery Rotation and Gran Round-School of Dental Medicine. Appointments with Dr. Delgado can be scheduled on Tuesdays at the Albany, NY practice and on Mondays, Wednesdays, Thursdays, and Fridays at the Latham, NY location.
Reviews
"I strongly recommend this office! I had 3 wisdom teeth taken out today, one was impacted and the other two weren't. The nurses were beyond nice, and answered all my crazy questions to their fullest extent. The office is very clean and I felt very comfortable. They started with an IV for sedation and then I was woken up the procedure was done, not remembering anything. Evening time now and I am feeling great! Dr. Delgado was also very nice and professional, and also did his best at explaining the procedure to me, answering my questions and taking my TMJ concerns very serious, as I was a little nervous about all of it."
H.C.
Facebook
"We Had the most wonderful experience at both locations with Dr. Delgado, who went above and beyond to help my father, he had some serious dental issues that were stopping him from eating or drinking as he's in the final stages of his battle with liver cancer we really needed to get his dental issues taken care of ASAP and they got us in right away and even did dental surgery the day of our initial intake visit cause it's hard to get him out of the house let alone a hour drive. Our whole family is so thankful for dr delgado and staff I won't get into details but when I say he went above and beyond we really mean it we were in a tuff spot and he was there to help, he gave us a Christmas miracle by helping my dad we are so grateful and from the bottom of our hearts we appreciate everything they did for us! HIGHLY recommend this place and we recommend you request Dr Delgado who is truly amazing!! Also his assistant that helped us at the Albany location on our first visit there was fabulous I wish I could remember her name but she made us feel so comfortable and she also went out of her way to help my dad, I can't say enough good things about her! I hope she sees this because I would like to say Thank you so much for everything you and dr Delgado did for my dad you truly helped his quality of life and will forever be Grateful!!"
A.Y.
Google
"I had an infected wisdom tooth removed yesterday. All I can say is Dr.Delgado is an artist! I've had no pain, no bruising, no swelling, and minimal bleeding that only lasted for a few hours. His staff is kind, comforting and knowledgeable. Stephanie was my nurse and she was just wonderful! His office made this experience as easy as it possibly could've been. Thank you so much!"
R.H.
Google
"I had my wisdom teeth removed last week by Dr. L. Delgado. He is a amazing and I recommend him if you need your wisdom teeth removed. The office and staff are very friendly and caring, and will answer all your questions that you may have. I can't say enough about how happy I am with my experience!"
J.F.
Google
"Excellent service. Dr Delgado is very thorough and cares about what is best for the patient. He did a GREAT job removing a not so easy wisdom tooth. Also the the staff is very friendly and helpful!"
J.C.
Facebook